Women share many of the same financial concerns as men, but they face different challenges. The 2017 MFS® Heritage Planning Survey of US investors looked at what drives top concerns for women and the opportunities advisors might have to help.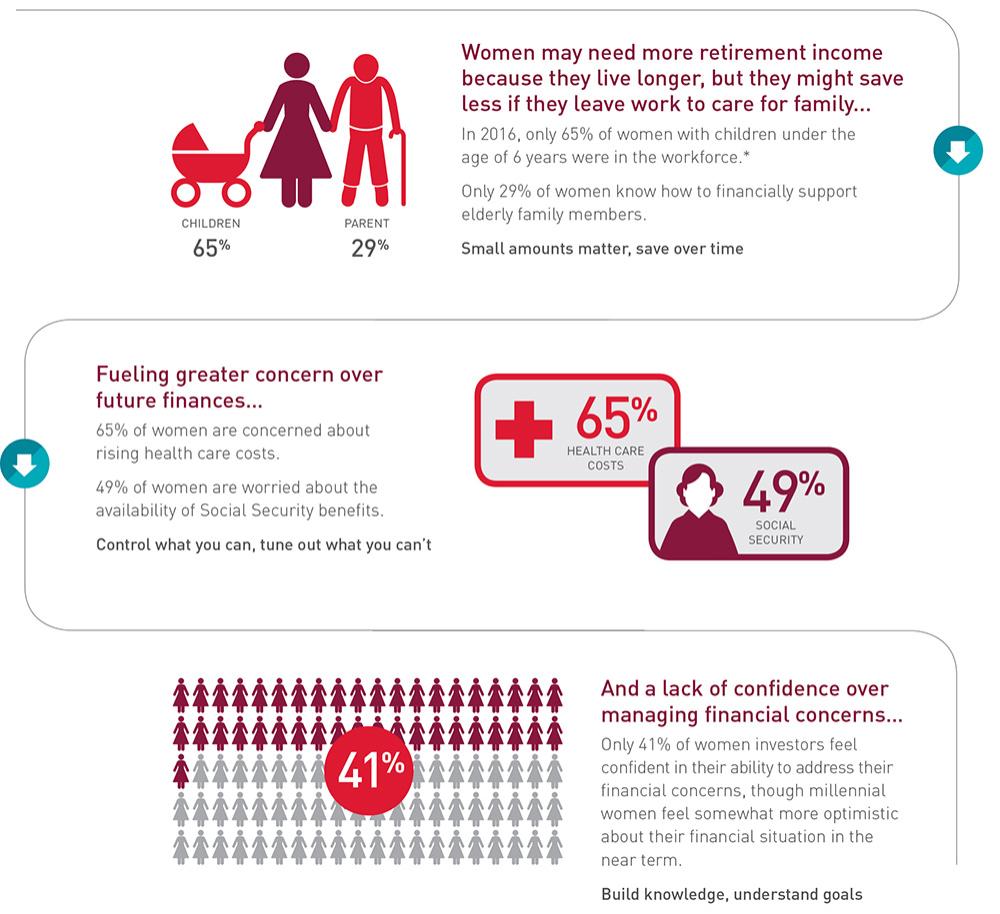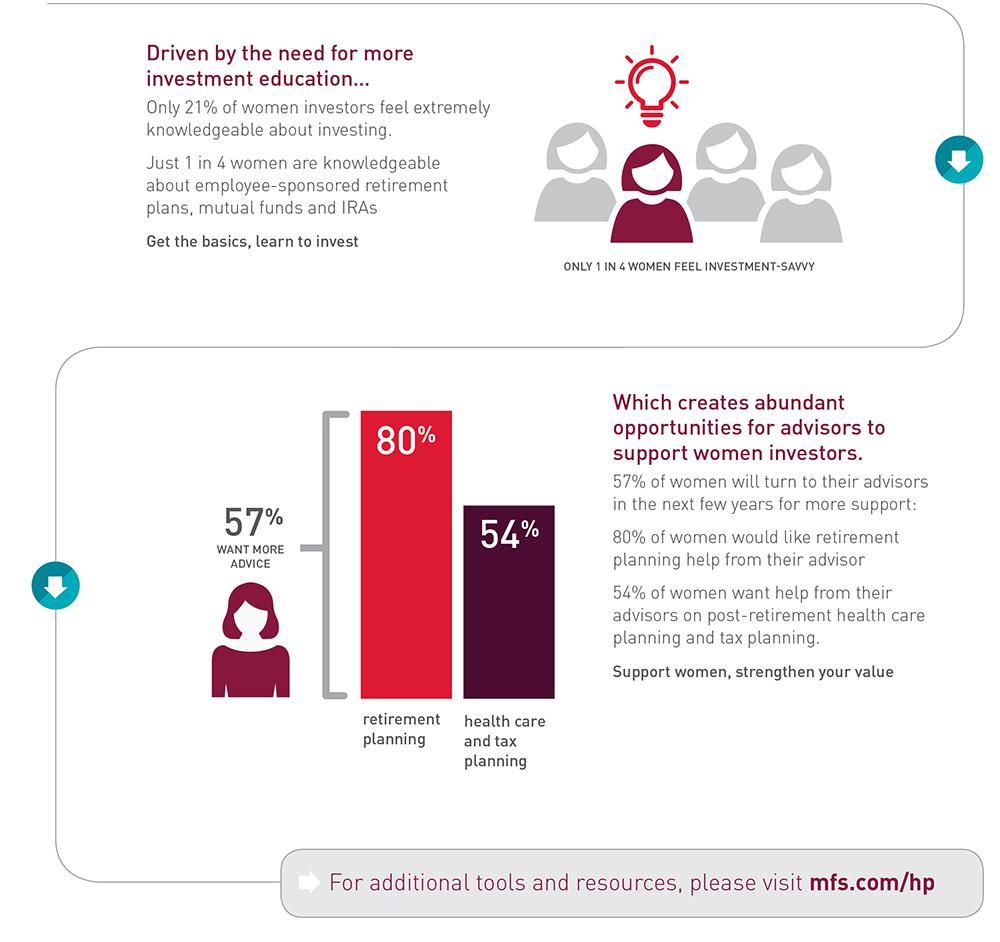 * US Bureau of Labor Statistics, 2016
---
METHODOLOGY: MFS Investment Management reexamined the research behind its Heritage Planning program by conducting a study among individual investors in the United States. The sample totaled 2,000 respondents, broken out as follows: 998 females and 1,002 males. Gen Y refers to investors ages 21 to 36. Gen X refers to investors ages 37–51. Boomers refers to investors ages 52–70. The silent generation refers to investors ages 71 to 81. To qualify, individual investors must have $50K or more in household income, own at least one mutual fund, and make or share in the financial decision making for their household. The survey was conducted from December 14, 2016, to January 9, 2017. MFS was not identified as the sponsor of the survey.
---
MFS Fund Distributors, Inc. Boston, MA, HP-WOMINVS-FLY-5/17, 38058.1