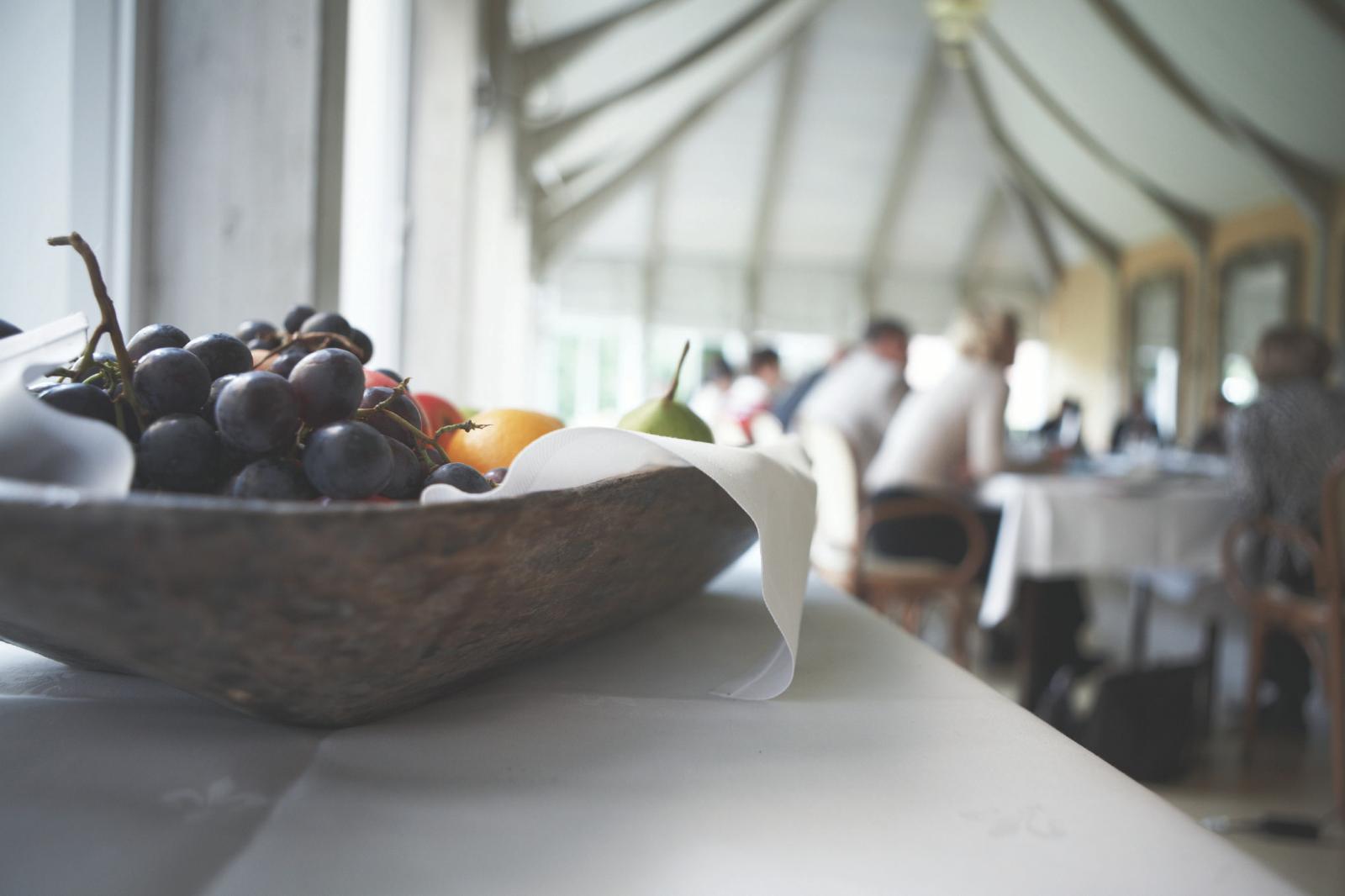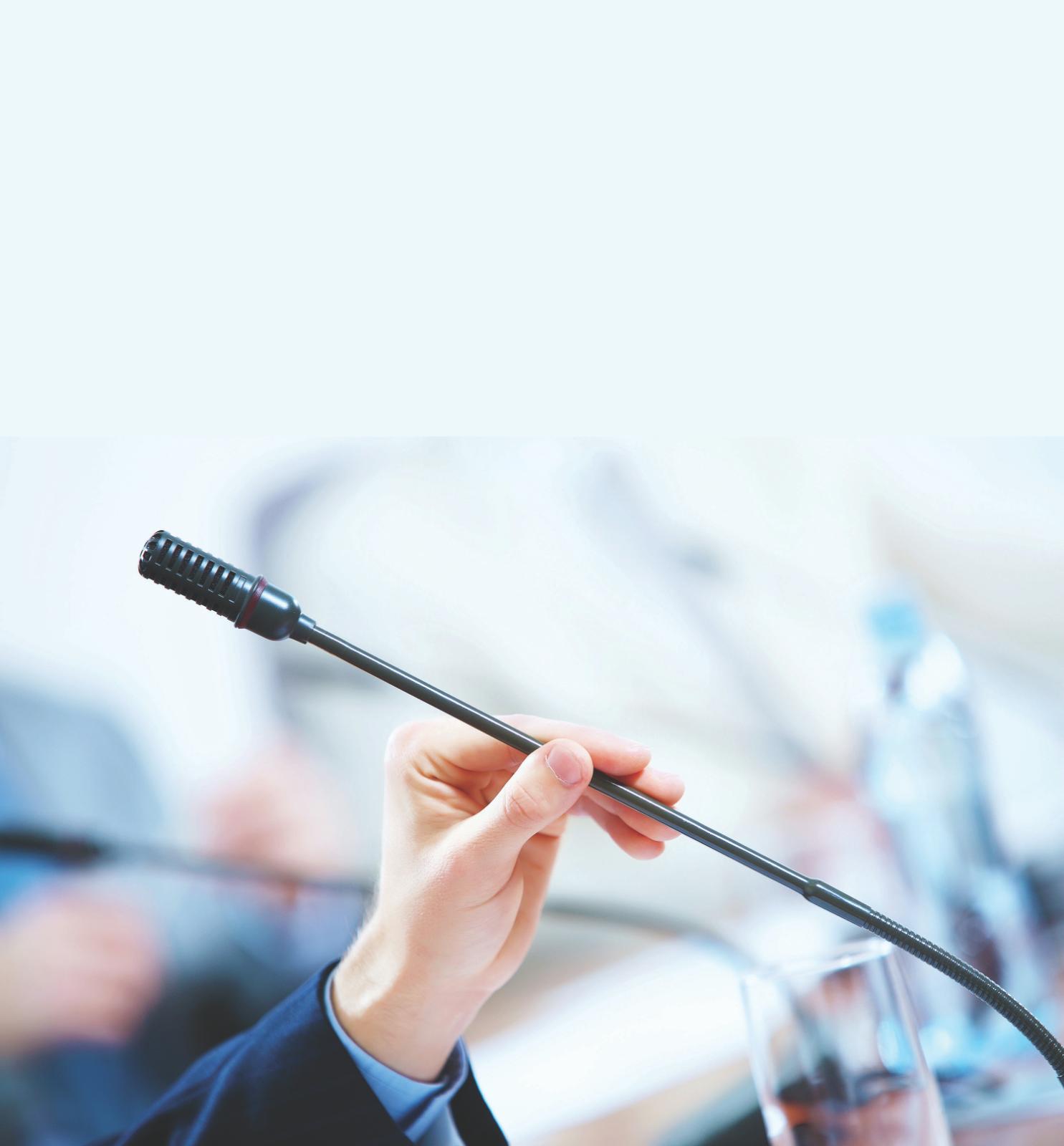 CONDUCTING A SUCCESSFUL SEMINAR
Putting together a seminar can be time consuming and stressful, but using the following "to do" checklist and list of resources — and preparing far enough in advance — can help ensure that your seminar is well planned and professionally executed.

For topic suggestions and support materials on conducting a successful seminar, contact your MFS® wholesaler or visit the Seminar Resource Center at mfs.com/seminar.
Please check with your firm to make sure that all MFS pieces have been reviewed and are approved for use.
COUNTING DOWN TO A GREAT SEMINAR

Checklist, advice and resources to help you prepare
CHECKLIST
8 weeks before

7 weeks

6 weeks

5 weeks

Identify your topic and title, your seminar goals and your target audience.

Identify and schedule any MFS or outside guest speaker(s).

Create your presentation.

Determine the desired number of invitees.

Create your invitation list.

Determine your budget.

Reserve space at a restaurant, country club or private or semiprivate venue.

Determine your preliminary seating needs.

Finalize your invitation list.

Order invitations, prospecting letters and other handouts you will need

Submit the presentation and any other materials you will be using to your compliance department for approval.

Make preliminary arrangements for refreshments and any audio-visual equipment.

If your wholesaler agrees to be a guest speaker, schedule inperson or telephone time to discuss roles and responsibilities.

Contact your venue to finalize pricing and ordering information.

Write a press release and submit it to your local newspaper or local association newsletters. Target your message to attract the right audience.
ADVICE
Identify your seminar objectives first, your audience second.
Make sure your topic is timely and specific. Attendees come to learn about solutions to address current and/or future needs.
Keep in mind that scheduling your seminar midweek (Tuesday through Thursday) can help maximize the number of attendees.
Keep the audience size to a number you are comfortable calling personally and can easily follow up with after the seminar.

When determining your guest list, include a combination of prospects and clients.
Book an intimate setting convenient for attendees to get to (keep in mind that free parking is always a draw).
Remember that inviting guests with a real interest in your topic is more important than filling the room.
Reach out to members of any affinity groups to which you belong, including alumni, civic& or sports groups.
Use round tables (if you can) to facilitate easy conversation and interaction.

Consider handwritten invitations — they can add a nice touch and are often more impactful. Make sure invitations are clear and include detailed directions.
To build interest and add value to your seminar, book special guests from your community (e.g., community leaders, estate planners, bank officers, lawyers, etc.).
Consider offering refreshments — light snacks, coffee, water and juices. But remember that people are coming to listen to speakers and food should not be a distraction.

Ask colleagues and business contacts to spread the word.
Call prospects before mailing out invitations to make sure they are interested.
A personalized invitation and phone call can have more impact and help you maintain more control over who comes to your event.
If you are inviting a guest speaker, remind him or her that you will need an advance copy of his or her presentation for your compliance department
RESOURCES
Online: Choose from our wide array of seminar topics.

Live: Consider asking your MFS wholesaler to be a guest speaker at your seminar. It is a great way for him or her to get face time with clients.

Infosheet: Refer to our Online Resources flyer, a list of websites that can help you identify and gather prospects to attend your presentation.

Live: Ask your MFS wholesaler about MFS' prospecting ideas and for additional help identifying the best prospects.

Online: Contact your MFS wholesaler to order either postcard-style invitations or invitations with envelopes. Also, order supporting materials to have available during your talk.

Infosheet: Refer to our Conversation Starters flyer for ideas to help you effectively invite prospects and clients to your presentation.
ADVICE
Address your invitations by hand for a more personal touch, and use stamps instead of metered postage.




Do not overload attendees with literature. Participants should leave the seminar having learned something but wanting more information from you one on one.

Line up help to assist in registering attendees the day of the seminar.

Send an email reminder to all confirmed attendees.
Arrange for two tables at your seminar venue — one for signing guests in, the other for handouts and sales literature.
Consider having a takeaway gift for each attendee (e.g., a book related to your topic or a box of chocolates).
RESOURCES
Online
planning guide
seminar presentations
sign-in shee
contact sheet
list of online resources
conversation starters
evaluation form
Through your wholesaler
CHECKLIST

1 day before

DAY OF SEMINAR

Post-seminar

Create name tags for all attendees.
Finalize all arrangements.
Send out final reminders to all confirmed attendees.
Make sure you have enough copies of any handouts you will need.
Visit mfs.com/seminar to print out the sign-in sheet and evaluation forms so you have them the day of the seminar.

Arrive at the venue an hour early to familiarize yourself with it (where the restrooms are, for instance), set up tables, check the equipment, etc.
Remember to sign all attendees in, pass out business cards and evaluation forms and collect forms.
Visit mfs.com/seminar to print out contact sheets to help you set up appointments and gather referrals.

Review participants' evaluation forms. Summarize the feedback and use the results to make future seminars even better.
Send handwritten thank-you notes to participants three to five business days after the seminar to express your appreciation for their attendance and personally address any questions.
Respond to all requests for additional information you received at the seminar.
Use the information collected on the contact sheets to call participants to schedule followup appointments.
Keep any referral names on hand to invite to future seminars.
Send a followup mailing approximately one to two weeks after the seminar.
Contact "no-shows" and offer to schedule one-on-one meetings, send them information about the seminar or invite them to a future seminar.
Continue to prospect everyone on your original invitation mailing list.
Review our list of seminar topics to start planning your next seminar.

ADVICE

Have plenty of business cards on hand so every attendee can easily contact you.
Remember to close your presentation by encouraging followup one-on-one meetings with attendees.

Begin and end on time. Participants will appreciate your sticking to a schedule.
Leave enough time for a Q&A session. This is the best way to connect with your audience.

RESOURCES

Online: Print out a sign-in sheet and workshop evaluation sheets in advance and take them with you to the venue. Make sure you have enough copies of the evaluation form, one for each attendee.

Online: Print out contact sheets in advance and take them with you to the venue. Make sure you have enough copies.

Visit the Seminar Resource Center on mfs.com/seminar to use our interactive seminar planning tool and download PDFs of our kit components.
EXPERTISE THROUGH COLLABORATION®

We recognize that investors look for investment managers with the expertise to deliver strong returns over the long term. A consistent, long-term discipline drives the way we think, the way we invest and the way we are rewarded. MFS® is an active, global investment manager with a uniquely collaborative approach that brings you our best insights and expertise through:
Integrated Research
We analyze opportunities across geographies, across fundamental and quantitative disciplines and across an organization's entire capital structure to develop a fuller perspective on securities we select for our clients.
Global Collaboration
Our people, teams and compensation structure ensure collaboration so that our clients benefi t from a shared, worldwide view of investing opportunities.
Active Risk Management
Every member of our investment team is responsible for managing risk and delivering to our clients the greatest possible return within each portfolio's risk guidelines.
Please check with your firm's Compliance Department before initiating events to verify that the activity complies with firm policy and industry rules.
MFS® does not provide legal, tax, or accounting advice. Clients of MFS should obtain their own independent tax and legal advice based on their particular circumstances.
FOR INVESTMENT PROFESSIONAL AND INSTITUTIONAL USE ONLY. Should not be shown, quoted, or distributed to the public.
MFS Fund Distributors, Inc., Boston, MA, MFSB-SEMTIPS-FLY-3/17, 19105.8


FOR INVESTMENT PROFESSIONAL AND INSTITUTIONAL USE ONLY. Should not be shown, quoted, or distributed to the public.

FOR INVESTMENT PROFESSIONAL AND INSTITUTIONAL USE ONLY. Should not be shown, quoted, or distributed to the public.