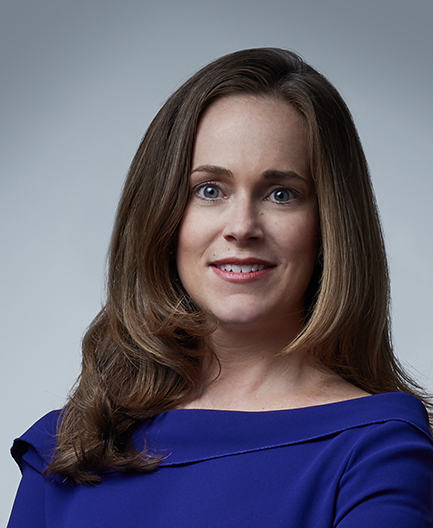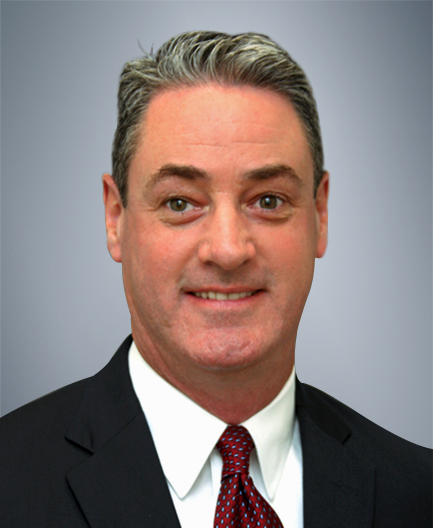 Quick Facts
The proportion of those retiring in debt is at the highest level ever recorded. Approximately one in four retirees in the United Kingdom still have a mortgage or other debts to pay off, according to the 2017 MFS® Global Retirement Income Survey.
Survey results raise serious concerns over whether younger generations will have enough superannuation to fund their retirement. The University of Melbourne says the long-term sustainability of Australia's retirement system is under threat from a growing wealth divide across generations. Data show stalled income growth and a rising number of young people being priced out of the housing market, a key vehicle for retirement savings.
What's the magic number for DC contributions? According to Benefits Canada, while raising contributions is one of the levers available to promote better retirement outcomes, employers can't do it blindly. In this article, MFS' Bradley Hicks says "the challenge is getting members engaged in the plan and escalating contribution rates over time."
US target date funds (TDFs) extended their first-quarter gains in the second quarter of 2017, posting a return of 2.83%. According to the Callan Target Date Index, diversification to non-US equities was again the driver of TDF performance.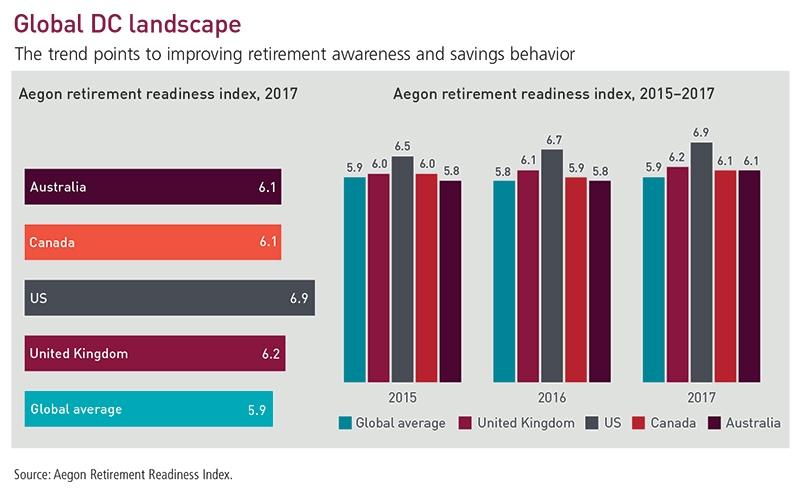 Sustainable investing in DC
Increased emphasis in pension plans around the globe
UK – In July 2016, the Pensions Regulator issued a ruling that encourages trustees of trust-based schemes to consider environmental and social factors in their investment decision-making as result schemes in the UK are looking at adopting more active ESG approaches.

CANADA – Where ESG factors are incorporated, FSCO has replaced its original requirement of a "brief explanation of the methodology used by the plan to incorporate ESG factors" with a broader requirement of a "brief explanation of the approach taken by the plan to incorporate ESG factors."
AUSTRALIA – Plan members can access impact investment opportunities simply by being a member of certain superannuation funds, which in turn allocate a percentage of their portfolios to impact investing.
US – In October 2015, the US Department of Labor issued a bulletin that assures fiduciaries of private sector retirement plans that they "need not treat commercially reasonable investments as inherently suspect or in need of special scrutiny merely because they take into consideration environmental, social or other such factors.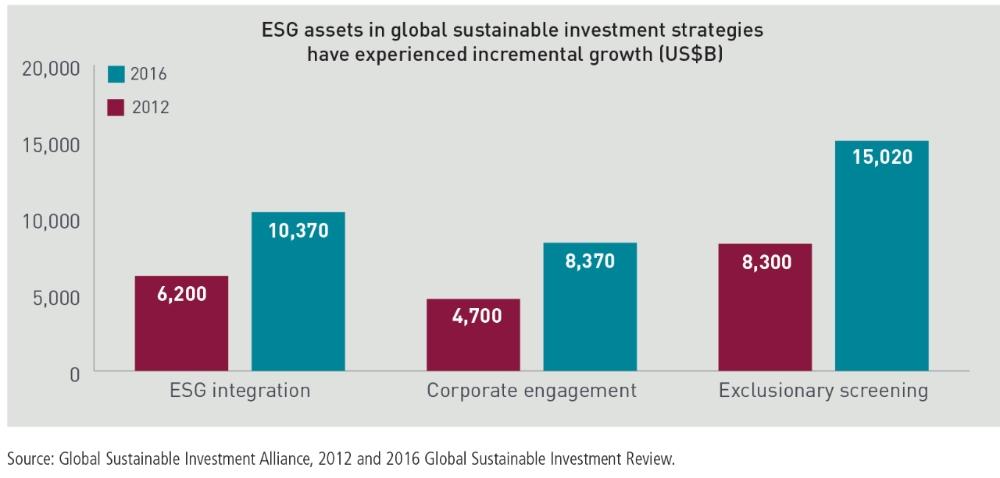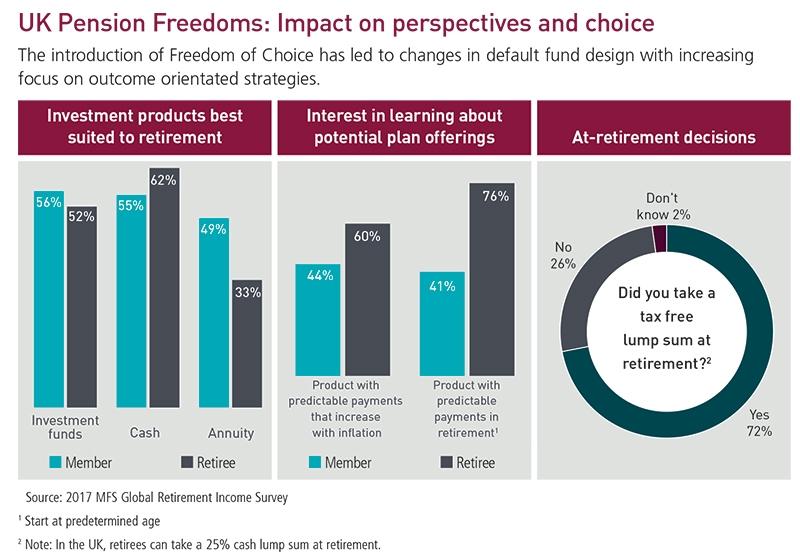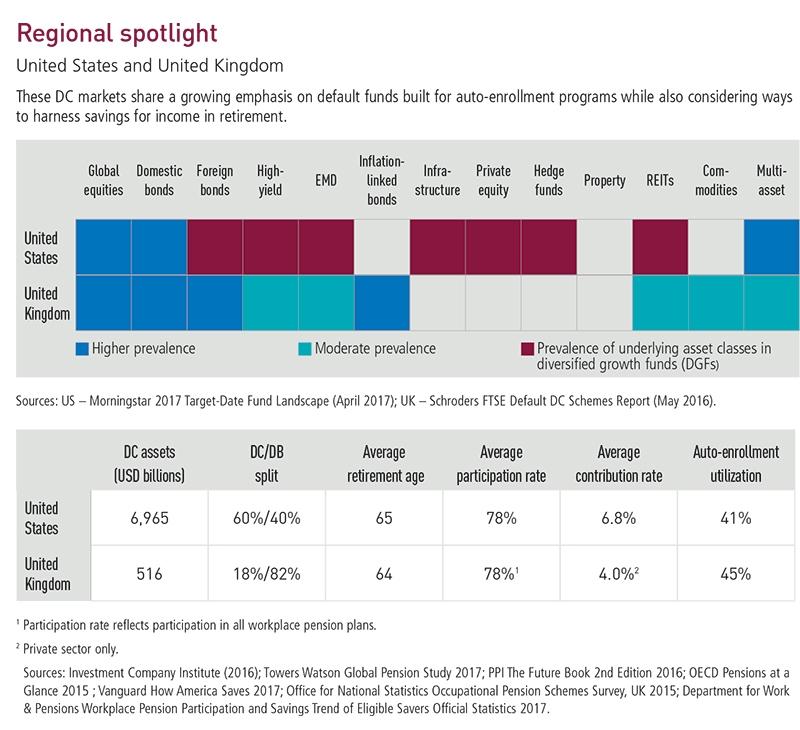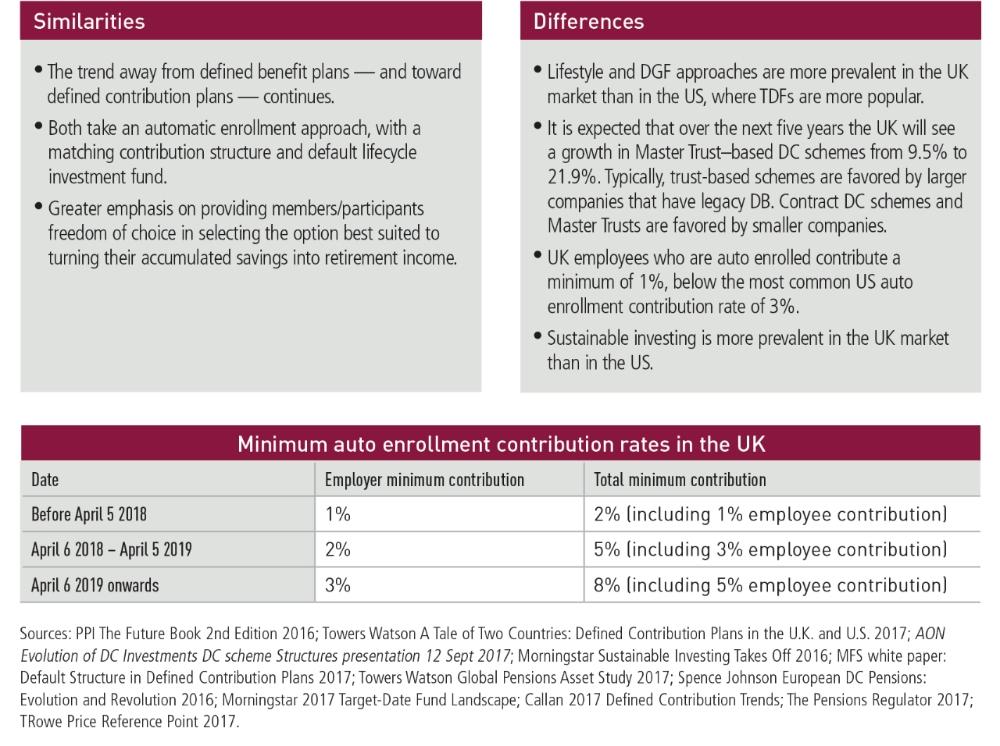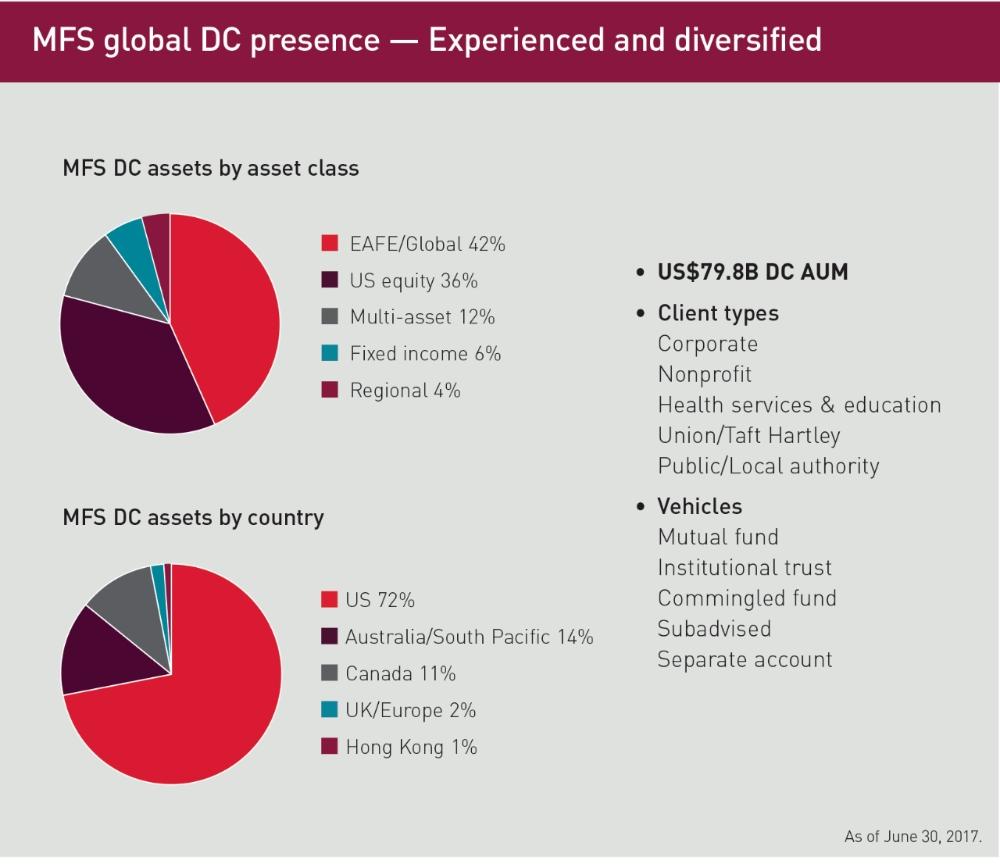 Join MFS on the road
Benefits Canada
DC investment forum
On October 5 and 6, Look for MFS' regional DC team members at the Benefits Canada DC Investment Forum in Toronto as they join senior representatives from Canada's largest DC pension plans, consultants and leading providers in discussing how plan sponsors and the DC pension industry can help plan members optimize their outcomes.
DCIIA
Academic forum
On October 18 and 19, MFS will join fellow DCIIA members in New York at this annual event that brings together leading academics and innovative plan sponsors and practitioners for a series of panels on how to improve outcomes in defined contribution plans.
Institutional Investor
DC summit
On November 6 and 7 in Boston, MFS' global DC team will share insights from new proprietary retirement income research, including participant and retiree postretirement objectives, misconceptions around income and savings, and the implications for plan design.
UK Pensions and Lifetime
Savings Association
On December 6 in London, MFS will present the findings of its new global retirement income survey. Following on from the changes to the UK market in recent years, the survey reviews responses from UK DC members and retirees to interpret and compare the results with other, more established DC markets.
Insights & blogs
DC View: July 2017
This edition of DC View highlights trends across the defined contribution market and provides an update on regulatory news.
Target Date Funds: Look Long and Hard
Target date funds have an important job. For many DC participants, they're either a significant part of — or their entire — investment strategy. They are the default option of choice for most DC plans. How can DC sponsors choose them wisely? Examine certain features carefully when you kick the tires — risk management, glide path design and asset allocation approach.
Default Structures in Defined Contribution Plans: Lessons From Around the Globe
This paper provides a landscape overview for default structures in defined contribution plans, from the perspectives of the US, UK, Canadian and Australian markets. Specifically, we examine the regulations that've driven both the adoption and evolution of default structures, the different types of structures adopted around the world and the shifts in underlying asset classes used in these strategies.
2017 MFS Global Retirement Income Survey Methodology
Base: UK Members: 700; UK Retirees: 300
Mode: 15-minute online survey
Sponsorship: MFS was not identified as research sponsor.
Field period: May 30 – June 13, 2017
Weighting: Data were weighted in each country to reflect the age/gender balance of retiree and participant populations. In the UK: Retiree, Office of National Statistics 2014 balanced gender within each age group: Participant is unweighted — no datasets available.
This material is provided for general and educational purposes only and is not investment advice. The investments you choose should correspond to your financial needs, goals, and risk tolerance. Please consult an investment professional before making any investment or financial decisions or purchasing any financial, securities or investment related service or product, including any investment product or service described in these materials.
The views expressed in this report are those of MFS® and are subject to change at any time. These views should not be relied upon as investment advice, as securities recommendations, or as an indication of trading intent on behalf of any other MFS investment product. Unless otherwise indicated, logos and product and service names are trademarks of MFS® and its affiliates and may be registered in certain countries.

This content is directed at investment professionals only.

25619.25